Congratulations, you're finally equipped with an innovative mail solution and you've convinced your teams, employees and colleagues to use its collaborative features:
business calendars are shared,
resources (rooms, vehicles, etc.) are now included and can be managed and booked in BlueMind,
you've created several personal calendars to keep track of your activities (business, official, personal, family) — this is new in version 3.5.
Whether you're a director, a project manager, an operations manager, an office manager, a personal assistant or a resource manager, BlueMind's exclusive feature — views — is going to make your life much easier!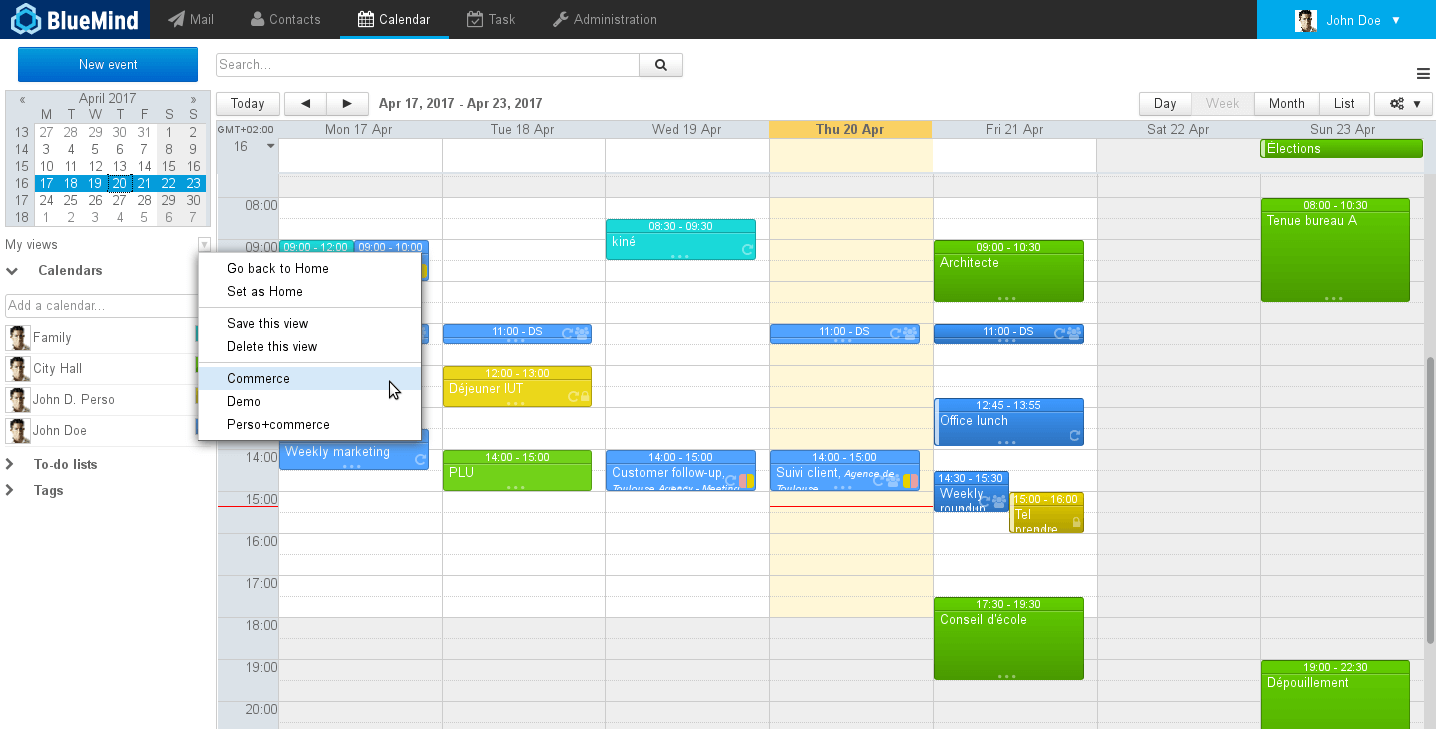 You often switch from one calendar view to another, from an overview to your business calendar, and next to your teams' or your employees' calendars or those of the resources you manage? With BlueMind, you can use views!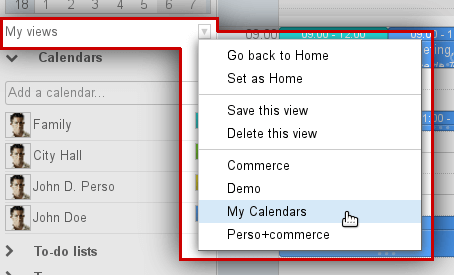 Views are as easy to create as they are to use. Simply save a calendar view as you've set it: employees, resources, organisational or personal calendar in daily, weekly, monthly or list view. This view is saved and can be called up in just two clicks!
Here is how you can optimise your activities with BlueMind!
Memorise one of your own calendar views
You have one default BlueMind calendar, the professional calendar, and you've added three extra calendars:
one, managed by BlueMind, stores the events related to your activities as a member of an association's board of directors
another, from an external source, shows your calendar as an official,
a third one, from an online personal calendar solution, shows your family events.
To create a view, simply:
Display all 4 calendars the way you usually view them (e.g. weekly view)
Click "My views -> Save this view"
Enregistrer
Enregistrer
Enregistrer