The management and planning of schedules are important activities for companies, teams and collaborators, but can sometimes be burdensome on a daily basis. Indeed, managing one's schedule requires coordination, juggling between meetings, inviting or accepting invitations from people outside one's own organization. BlueMind has understood this and offers a rich collaborative agenda, designed to offer the best user experience for organizations of all sizes (read the ultimate BlueMind agenda guide).
In order to further enhance the use of the agenda, we also allow for the integration of third-party appointment booking tools.
Appointment Booking Applications: What are we talking about?
An appointment booking application aims to improve and facilitate the appointment booking process. It offers your contacts a list or set of available time slots that they can book autonomously, without having to go through countless emails exchanges.
It usually offers:
External, simplified access, often in SaaS format, to facilitate connections from all types of devices and locations,
Clear presentation of your available and offered slots, often in the form of a calendar, all accessible by a simple scheduling link,
Taking into account your constraints or rules (appointment duration, number, spacing, etc.),
Reminder and follow-up possibilities, etc.
Whether for business, professional, medical, or any other type of appointment, these applications become useful when your appointment scheduling becomes tedious or time-consuming.
Among appointment scheduling applications, there are Vyte, or the Cal.com and SimplyMeet solutions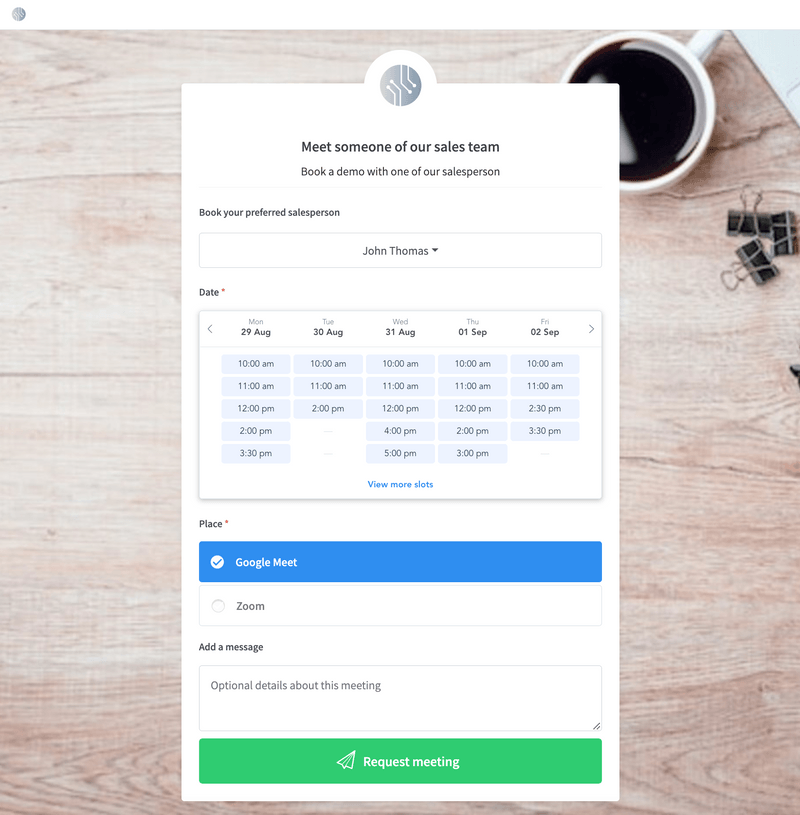 BlueMind Integration
The principle of these applications is to offer your interlocutors your periods of availability. However, setting up these slots sometimes requires double management between your professional calendar – which evolves very regularly – and the slots you make available in the appointment booking application. To avoid this incessant back and forth and the inherent availability errors, BlueMind worked with these publishers to allow the automatic integration of your BlueMind calendars into these applications.
Thus, the proposed slots take into account your availability in your BlueMind agenda.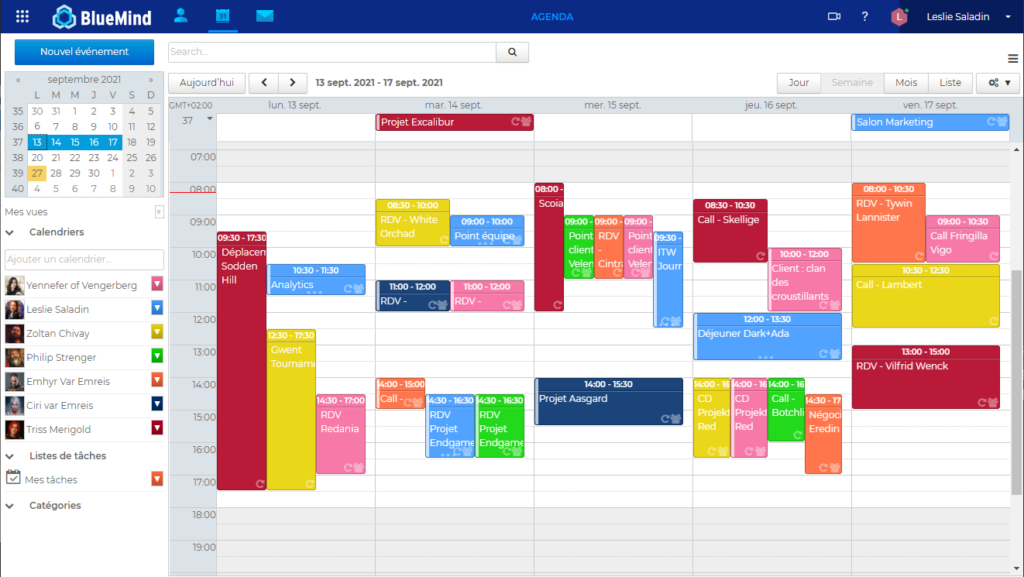 Respond to appointments scheduling usage scenarios.
BlueMind is committed to providing the best possible user experience. To do this, we identify common usage scenarios and work to develop the most effective responses. In this case: allowing users to more easily manage and schedule their many professional appointments.
The integration of appointment scheduling applications into your BlueMind calendar allows you to:
Automatically provide your external contacts with an appointment booking interface that takes your availability into account,
Share your availability by synchronizing your BlueMind calendar with your appointment booking app,
Provide external contacts with a clear view of user availability, which facilitates scheduling with partners, customers, prospects, etc.
Automatically generate virtual meeting rooms on BlueMind.Video from your appointment management app.
It is important to note that this list is not exhaustive as specific uses may be developed according to individual needs.
The interactions already completed

To date, BlueMind is compatible with the CalDAV and ICS protocols and formats. Integrations have already been carried out with:
• Cal.com: Cal.com is an open-source scheduling solution designed for both individuals and businesses,
• SimplyMeet: the solution was initially designed to help individuals and businesses using CalDAV to safely turn prospects into money,
• Vyte: the all-in-one scheduling tool for your appointments that combines productivity and flexibility.
To know more, contact our team.